Next Version Preview
Usually, SmartGit preview versions are quite reliable (we use them on a daily base).
However - as it is the case with other previews - they may have problems. Should you encounter such a problem, please report it to the
development-team
.
You can safely use a preview version side-by-side with the
release version
.
Download for Windows
Windows 7+ (64-bit), Git, Installer
Size: 96,576,568 Bytes
SHA-1: 18a07cfba995605e04a9a58d481330245583417c
Portable Bundle
Windows 7+ (64-bit), Git, Archive (7z)
Size: 88,793,411 Bytes
SHA-1: 925a461907e27c918ba0181402a248a3d4d94613
Download for macOS
macOS 10.13 - 11, Git, Archive (dmg)
Size: 64,856,360 Bytes
SHA-1: 1b4b52fc2da1e0ed0510e2af88b2032ddad87321
Download for Linux
Linux (64-bit, GTK 3.20+), Git, Archive (tar.gz)
Size: 98,772,966 Bytes
SHA-1: bcc560300191177314c8fa5655f81de6510f7f46
Note
This preview version is a "rolling" release so it will require direct internet access to download the latest patches.
You can install and use the preview version in parallel to the release version, in this case:
For Windows, make sure to use the Portable bundle. The installer won't work for such a setup.
The preview version (except of the portable Windows bundle) will initially copy the settings from the release version, but writes them to its own settings directory. This means that settings of both versions will diverge.
What's new in SmartGit 21.1 RC 1?
Changes View rewritten
The Changes view now supports a Unified diff which can show longer lines as the side-by-side diff.
In the compact mode (where equal lines are hidden) it easily is possible to reveal equal lines selectively.
All modes support syntax coloring and staging or unstaging of changes.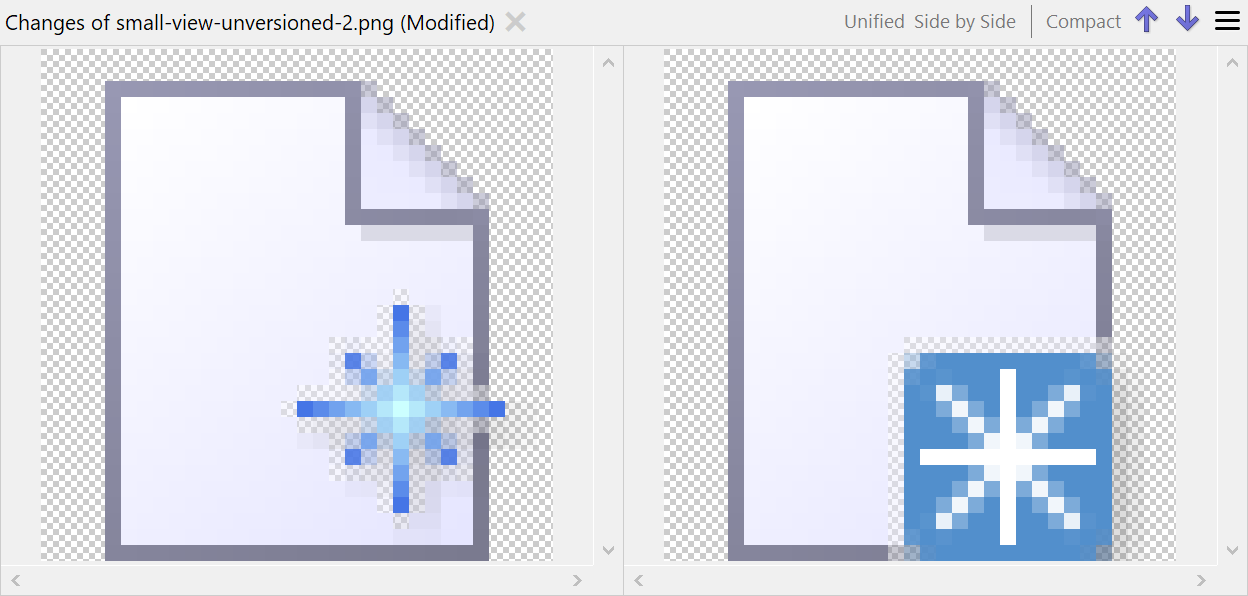 Changes View with Image compare
The Changes view now can show images side-by-side.

Changes View with Conflict Solve Options
In case of a conflict the Changes view now offers easy commands to solve the conflict.
Azure DevOps integration
SmartGit streamlines the Git workflows now also for Azure DevOps (similar to GitHub): clone the Git repository from Azure DevOps, create pull requests, review and add comments.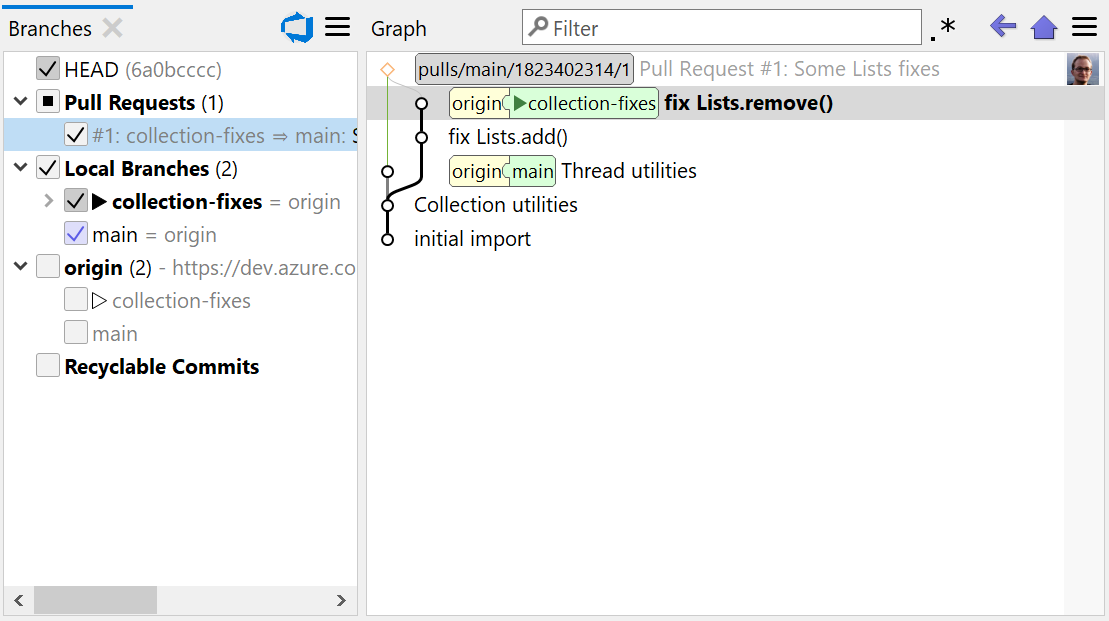 Avatars in Graph
By default the Graph shows avatars (e.g. from gravatars.com) for the author. This saves horizontal space and is easier to spot than plain text.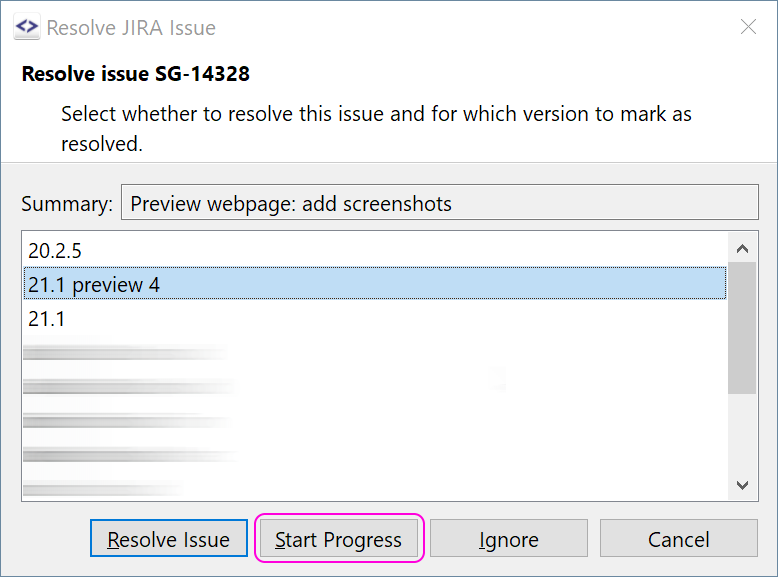 Push: Set JIRA issue in-progress
The integration for Atlassian JIRA allows to not just resolve an issue, but also to set it in-progress.
Cherry-Pick Certain Files
From the Log's Files view you can cherry-pick certain files of a commit.
This also can be used to apply only selected files of stashes.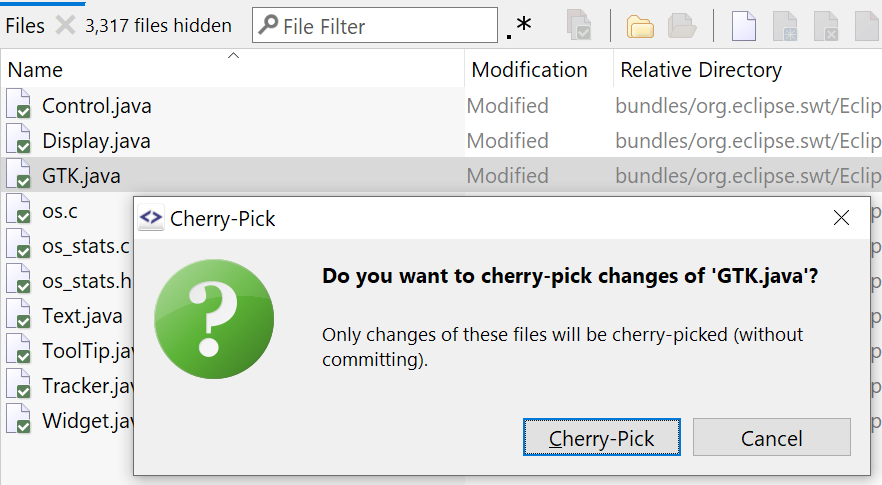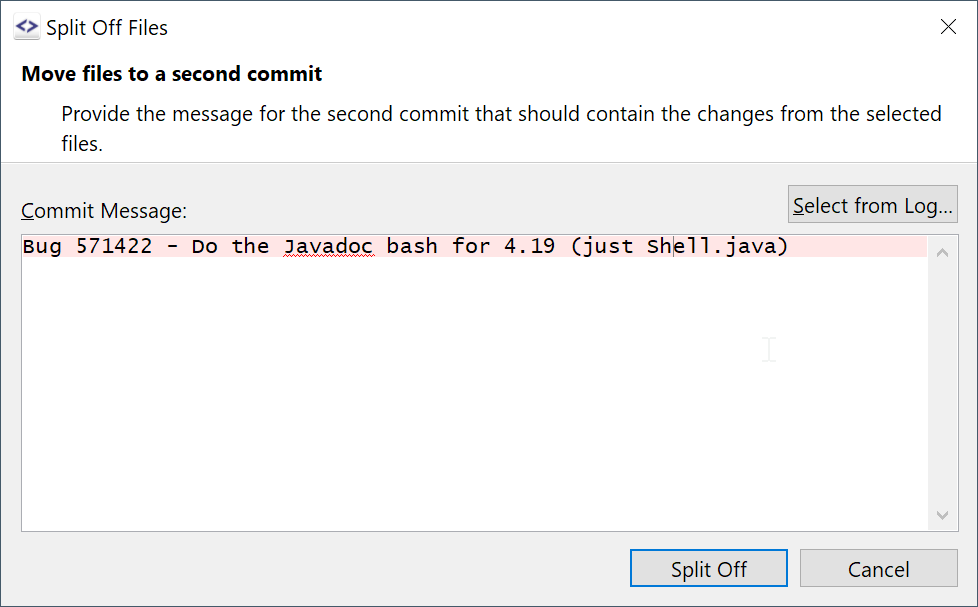 Split-Off Files
Another way of splitting commits is to select the files of a commit, use Split-Off Files and enter the commit message of the new commit.
Modify-All Commits (Step/Continue)
The Interactive Rebase has been enhanced in that way, that you now can stop at every commit, e.g. to verify whether it builds. You either can step each commit or continue rebasing all remaining commits - something like a Commit Debugger.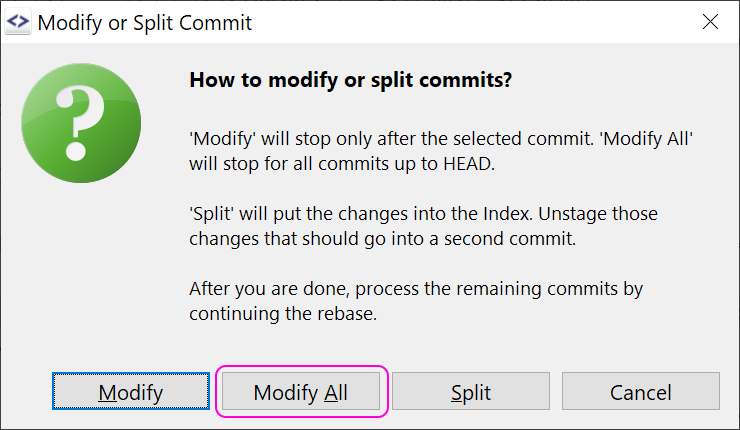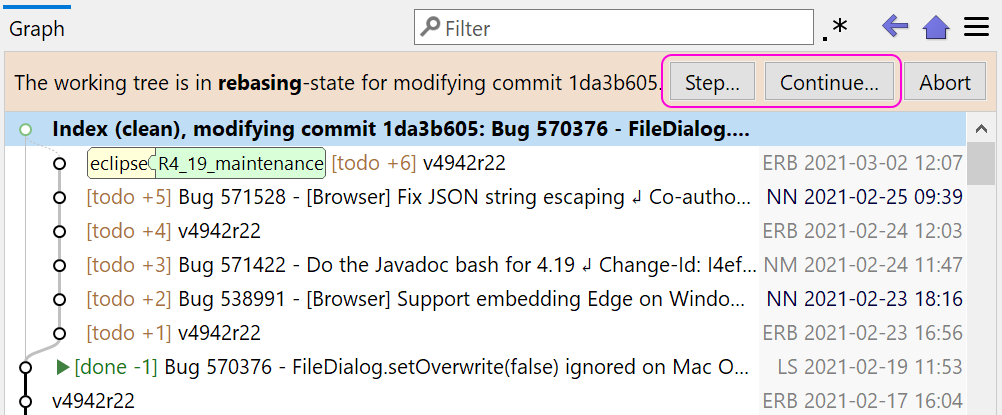 Partial Clone Support
Partially cloned repositories (starting with Git 2.29) are now supported: missing objects will be fetched on demand. For the Clone, you can limit the maximum file size to fetch.
Select Diff Tool
If you have configured multiple diff tools for the files to compare, you'll optionally get asked which to use.