Next Version Preview
This is preview software intended to provide you with an opportunity to test-drive new builds of the next SmartGit release. We do not guarantee that these builds will run without errors. You use this software at your own risk!
If you need a stable version, you are welcome and encouraged to download and use the
latest release version
.
Download for Windows
Windows 7+, Git, Installer
Size: 81,873,486 Bytes
SHA-1: 4c9e6cc9f3155dd9c8b02d33b1ca85d99647bc91
Portable Bundle
Windows 7+, Git, Archive (7z)
Size: 74,199,423 Bytes
SHA-1: c2d2cdd4bd7fe0007795336f7abccf1014365b8f
Download for macOS
macOS 10.9 - 10.13, Git, Archive (dmg)
Size: 64,902,577 Bytes
SHA-1: b3519316e21798f1b665dba1001ac8e84b2a1b6d
Download for Linux
Linux, Archive (tar.gz)
Size: 41,685,700 Bytes
SHA-1: b58f97ef3f6440a9fa20e24035e3dda22d8737ed
Debian Bundle
Linux, Archive (deb)
Size: 41,686,054 Bytes
SHA-1: a67683654e52cc7d6c533f62e9597d5baba92883
Note
This preview version is a "rolling" release so it will require direct internet access to download the latest patches.
You can install and use the preview version in parallel to the release version, in this case:
For Windows, make sure to use the Portable bundle. The installer won't work for such a setup.
The preview version (except of the portable Windows bundle) will initially copy the settings from the release version, but writes them to its own settings directory. This means that settings of both versions will diverge.
What's new in SmartGit 18.2 preview 6?
Log with Index and Working Tree
The Log window is now a first-class main window which shows working tree and index and offers virtually all commands from the "working tree" window. Users of other Git clients will find this single-view approach more familiar. This topic has been requested at smartgit.userecho.com.
SmartGit shows the working tree and index as nodes attached to the HEAD commit (smartgit.userecho.com).
To make this better usable, we had to change the behavior of some commands, e.g. the Push command now pushes the current branch (instead of the ref at the selected commit), similar to the one of the working tree window.
You can configure the Log window as default main window in the Preferences, section User Interface.
The Log window rework is still work-in-progress and feedback is much appreciated!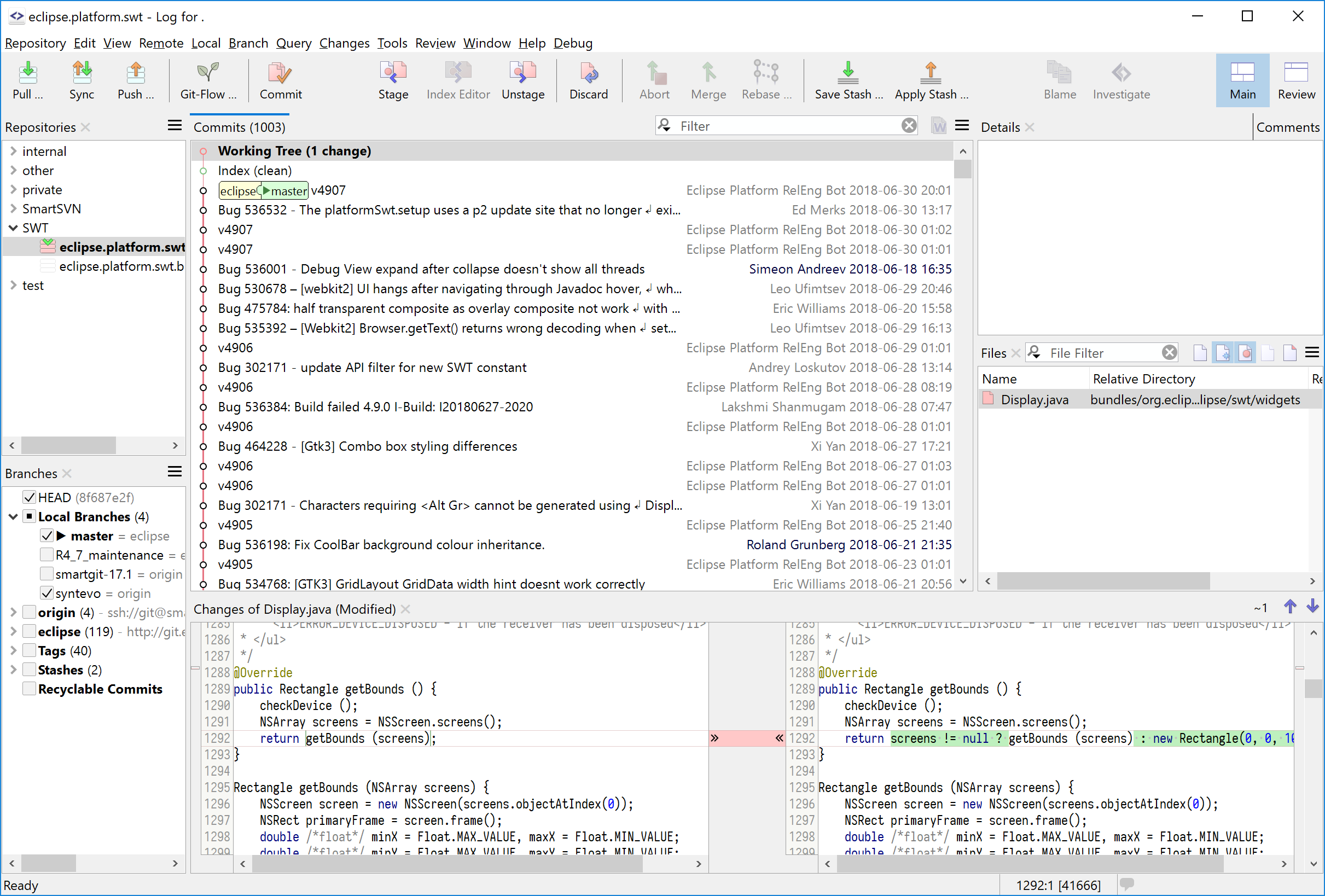 Git-LFS Commands
SmartGit could handle Git-LFS managed repositories already; now it supports a couple of Git-LFS commands like installing, configuring the tracked files, locking and unlocking. This topic has been requested at smartgit.userecho.com.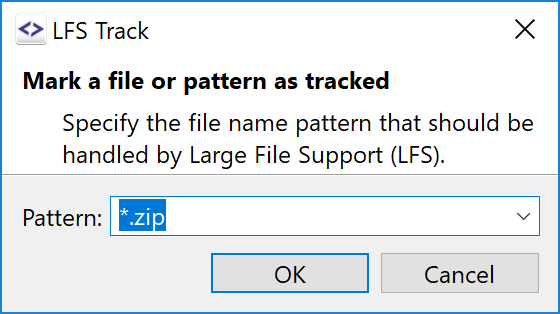 Rebase Interactive: Easier Amending
The interactive rebase makes amending previous commits easier by squashing to the first commit with the same message.
Branches view: Indicate HEAD refs
In the Branches view, refs which are also pointing to the HEAD commit are marked with a light triangle.