Next Version Preview
Usually, SmartGit preview versions are quite reliable (we use them on a daily basis).
However - as it is the case with other previews - they may have problems. Should you encounter such a problem, please report it to the
development-team
.
You can safely use a preview version side-by-side with the
release version
.
Download for Windows
Windows 7+ (64-bit), Installer
Size: 101,657,534 Bytes
SHA-1: 91a79e1af7406c34808fd79e0851427db9be5e82
Portable Bundle
Windows 7+ (64-bit), Archive (7z)
Size: 93,497,879 Bytes
SHA-1: a970c7c27ee787157d471a7f10d178bb88a59148
Download for macOS
macOS 10.13 - 13, Archive (dmg)
Size: 80,278,384 Bytes
SHA-1: d3d09c68c67a72881e6168f1107104dc953a08b3
Bundle for ARM64/M1
macOS 11 - 13, Archive (dmg)
Size: 79,901,472 Bytes
SHA-1: 3393cdc5c41097ed601e3831e1d07f229ba4fa7a
Download for Linux
Linux (64-bit, GTK 3.20+), Archive (tar.gz)
Size: 104,501,926 Bytes
SHA-1: 648f7a1a520499ab7282b283849bffb5fb600c42
Note
This preview version is a "rolling" release so it will require direct internet access to download the latest patches.
You can install and use the preview version in parallel to the release version, in this case:
For Windows, make sure to use the Portable bundle. The installer won't work for such a setup.
The preview version (except of the portable Windows bundle) will initially copy the settings from the release version, but writes them to its own settings directory. This means that settings of both versions will diverge.
What's new in SmartGit 22.1 preview 16?
New Standard Window
The new Standard Window is a new window of SmartGit that concentrates on keeping things simple.
Git is very powerful which easily leads to hard to understand states for Git newbies. In the Standard Window we limit the Git features to those which are most appropriate for a certain state. Thus the options for the user are more limited which makes Git easier to learn.
More information you can find on the dedicated Standard Window page.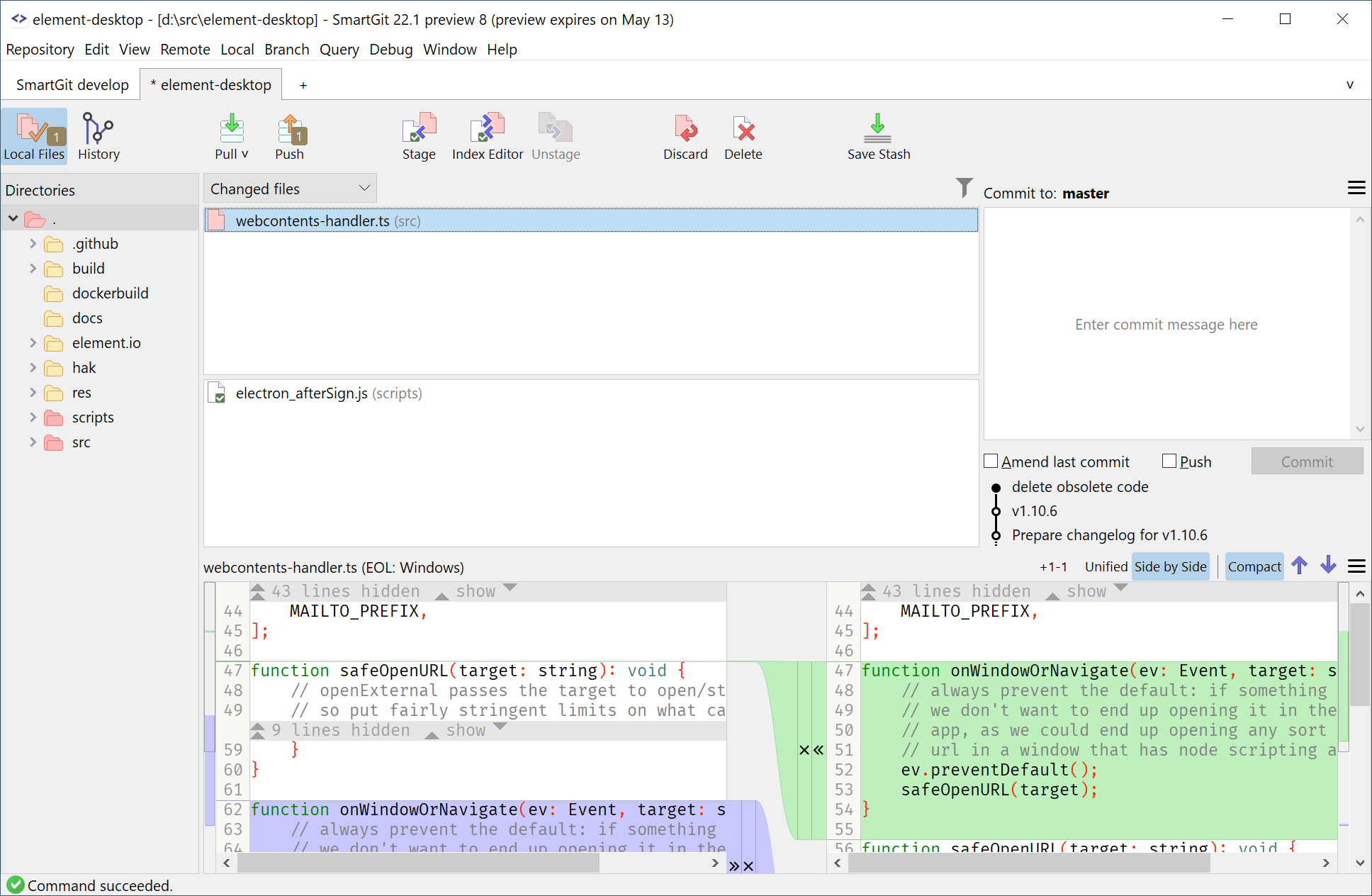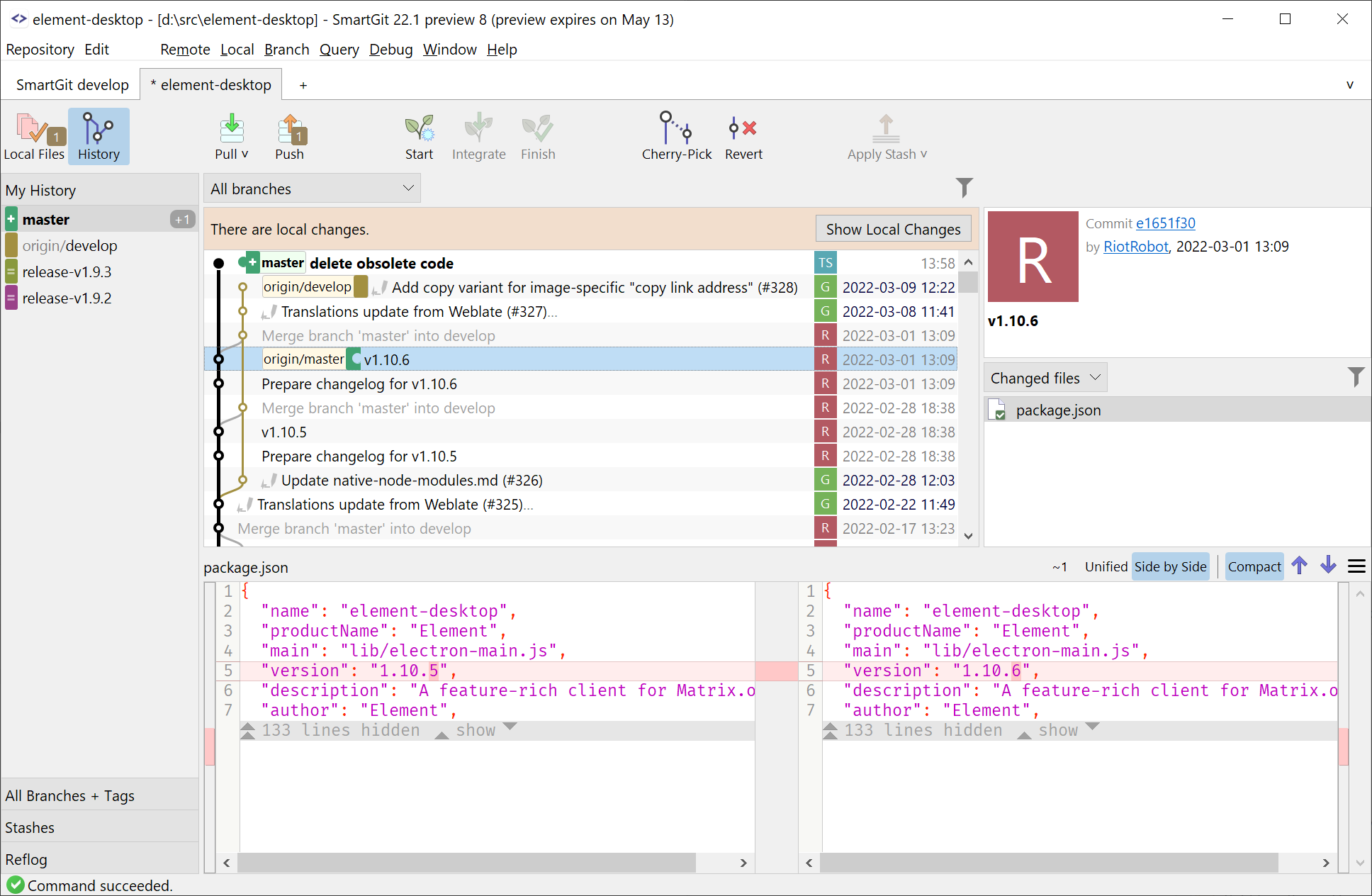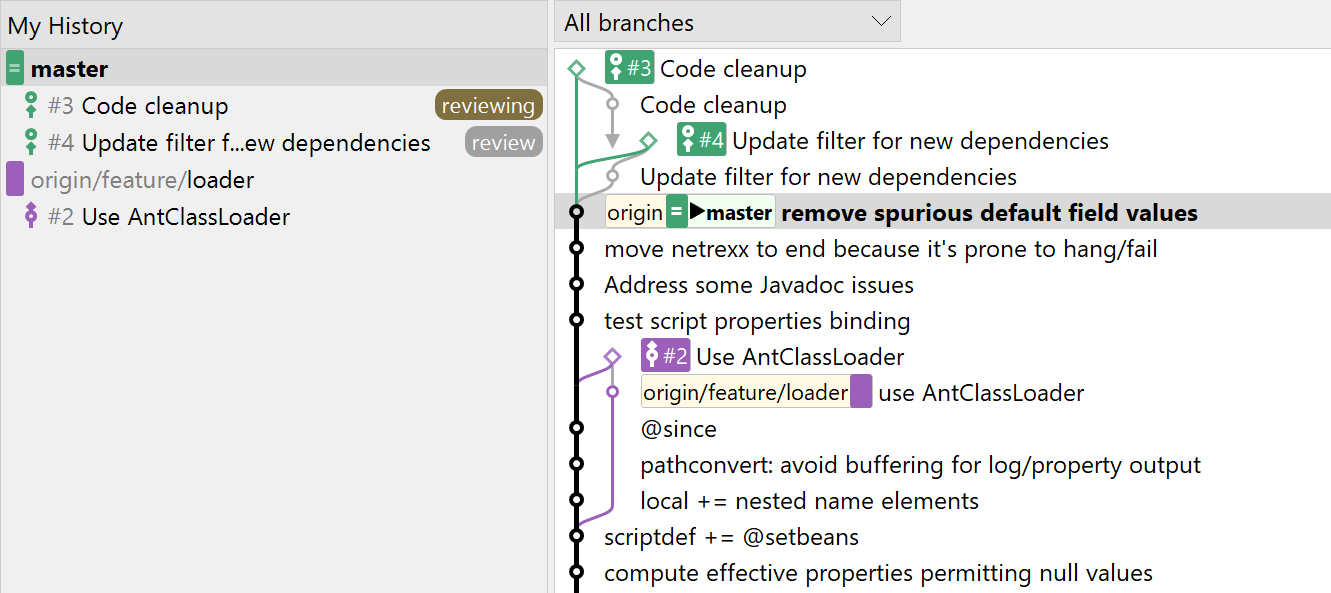 Rewritten GitHub Pull Request
For the Standard Window also a new GitHub integration is available that lets you manage Pull Requests very easily.