Add-ons & Integrations
SmartGit provides an elaborate integration for GitHub, BitBucket Server and BitBucket as well as basic support for various other hosting providers. The Distributed Reviews add-on allows your team to perform code reviews locally – no dedicated server is required.
Distributed Reviews
With this add-on SmartGit takes code reviewing to the next level: in a distributed way, based on Git. Local, offline and fast.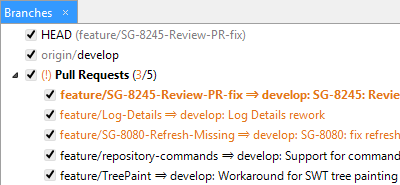 GitHub Integration
SmartGit streamlines GitHub workflows: clone the repository from GitHub, create pull requests, review and add comments.