Next Version Preview
This is preview software intended to provide you with an opportunity to test-drive new builds of the next SmartSynchronize release. We do not guarantee that these builds will run without errors. You use this software at your own risk!
If you need a stable version, you are welcome and encouraged to download and use the
latest release version
.
Download for Windows
Windows 7+ (64-bit), Installer
Size: 26,452,951 Bytes
SHA-1: 30e895aeb7e8e9e3e2d0d6bdabfc55f050bc4b30
Portable Bundle
Windows 7+ (64-bit), Archive (7z)
Size: 26,026,992 Bytes
SHA-1: 3fc59490ec4599f32903afa1b7b123c1b6f118d7
Download for macOS
macOS 10.11 - 11 (Intel x86-64), Archive (dmg)
Size: 33,453,519 Bytes
SHA-1: ded49515fd0bf79b7cc2b04fc7781841b12b2d2d
Download for Linux
Linux (64-bit, GTK 3.20+), Archive (tar.gz)
Size: 35,974,884 Bytes
SHA-1: 9a1fb3db99f6f7e59cf2fd1882a8babb32b57e42
Debian Bundle
Linux (64-bit, GTK 3.20+), Archive (deb)
Size: 35,968,948 Bytes
SHA-1: 548aa805b6c8cafdfa0fcd26327da22a8a04408b
Note
This preview version is a "rolling" release so it will require direct internet access to download the latest patches.
You can install and use the preview version in parallel to the release version, in this case:
For Windows, make sure to use the Portable bundle. The installer won't work for such a setup.
The preview version (except of the portable Windows bundle) will initially copy the settings from the release version, but writes them to its own settings directory. This means that settings of both versions will diverge.
What's new in SmartSynchronize 4.2 preview 4?
SFTP-Support
Now it is possible to manage remote servers with the SFTP protocol - upload, download, delete, create.
Multiple configurations can be remembered.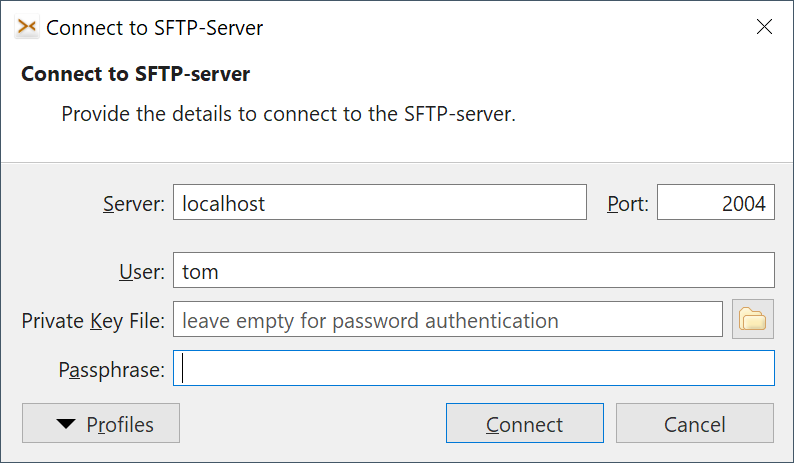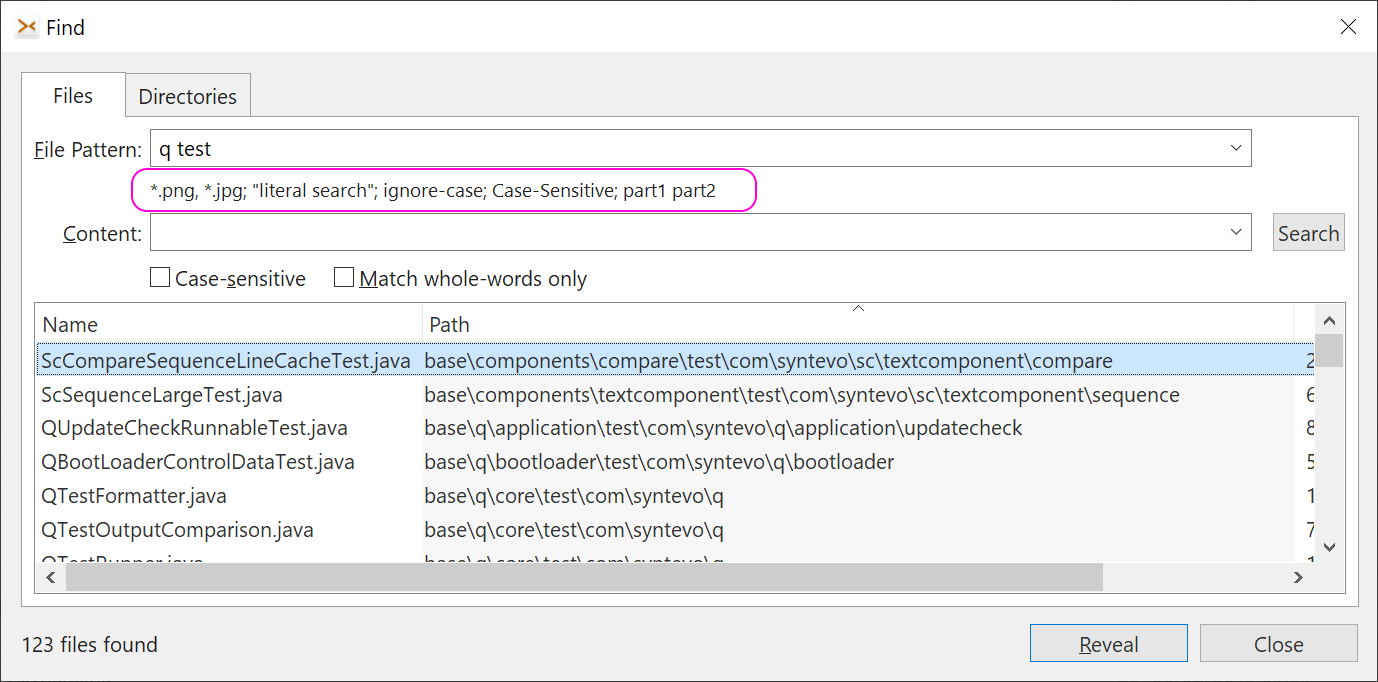 Advanced File Search Patterns
Searching files is now more intuitive and versatile.
Quick File Filter
Quickly filter the current directory by typing the name or part of the file name.
The background color gives a hint that some files or directories are hidden (filtered out).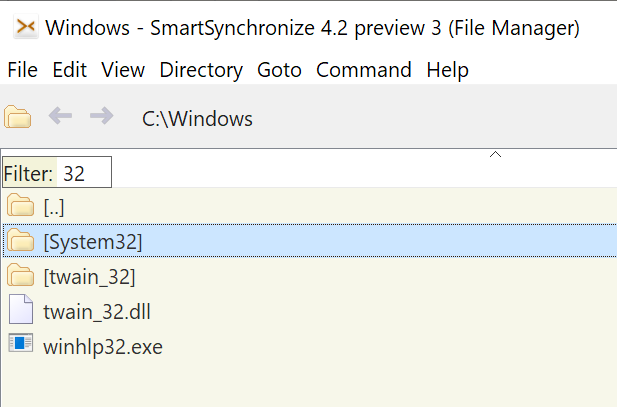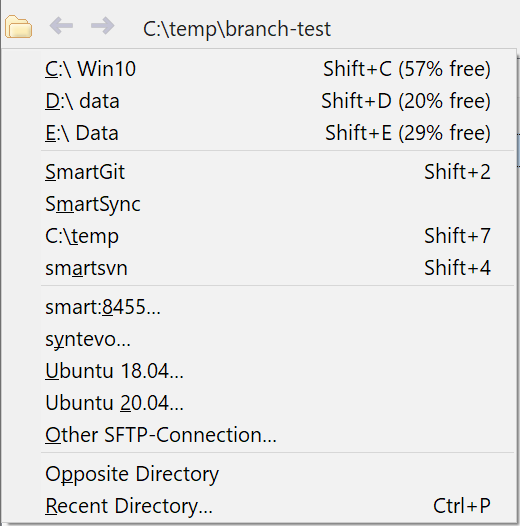 Quickly Change to Favorite Path
If your favorite's configured name starts with a letter or digit, followed by a space, simply pressing Shift+>first-letter> will change to this favorite path. On Windows, press Shift+<drive-letter> to change the drive.
Edit With
If multiple matching editors for a file type are found, the first one will be used for the default Edit command (F4) and the other editors are available by Edit With.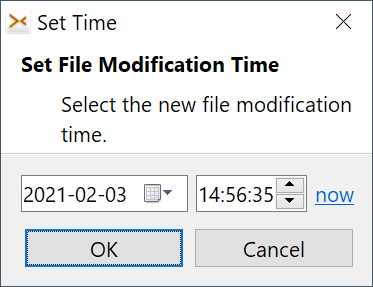 Set File Time
It's now possible to change the modification file time.
Open empty File Compare
Sometimes you need to compare copy-pasted text. For this you can now easily open an empty File Compare.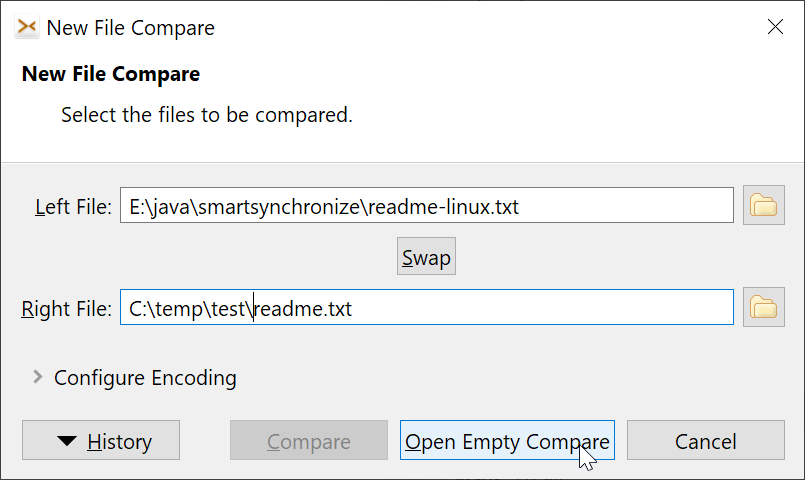 Create Hard-Links
The Create Link feature now allows to create hard-links.
Unified several Typing Commands
Several dialogs for opening the recent path, finding a menu item, changing to any path, ... have been unified into one with easy switching between the different commands.