SmartCVS has powerful features, such as built-in File Compare/Merge, Transaction display and List Repository Files, and at the same time is easy and intuitive to use. It focuses on usability and handling of day-to-day CVS tasks and is not limited to the available CVS command set.
SmartCVS at a glance
Don't waste time on learning command line options and installing a multitude of different tools. Be productive from the start with an easy-to-learn graphical CVS client, which assists you whenever possible and contains all required functionality out-of-the-box.
SmartCVS is available free of charge.
Perfect overview over your project - see local changed files and what were changed in the repository.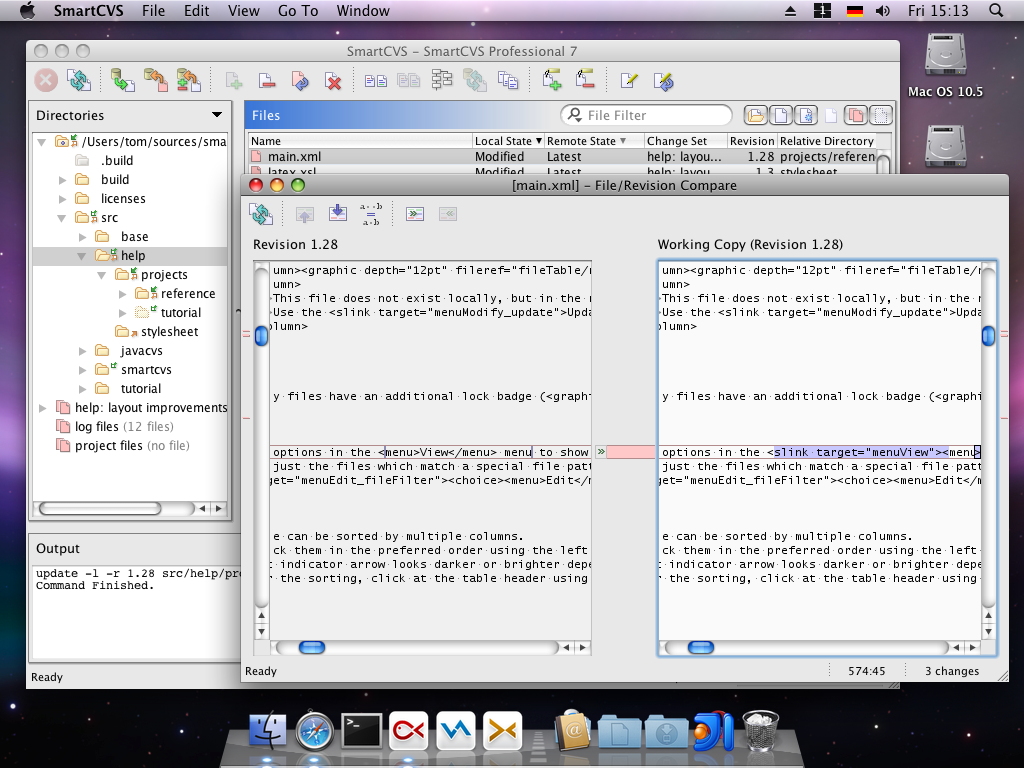 The build-in file compare lets you edit files directly.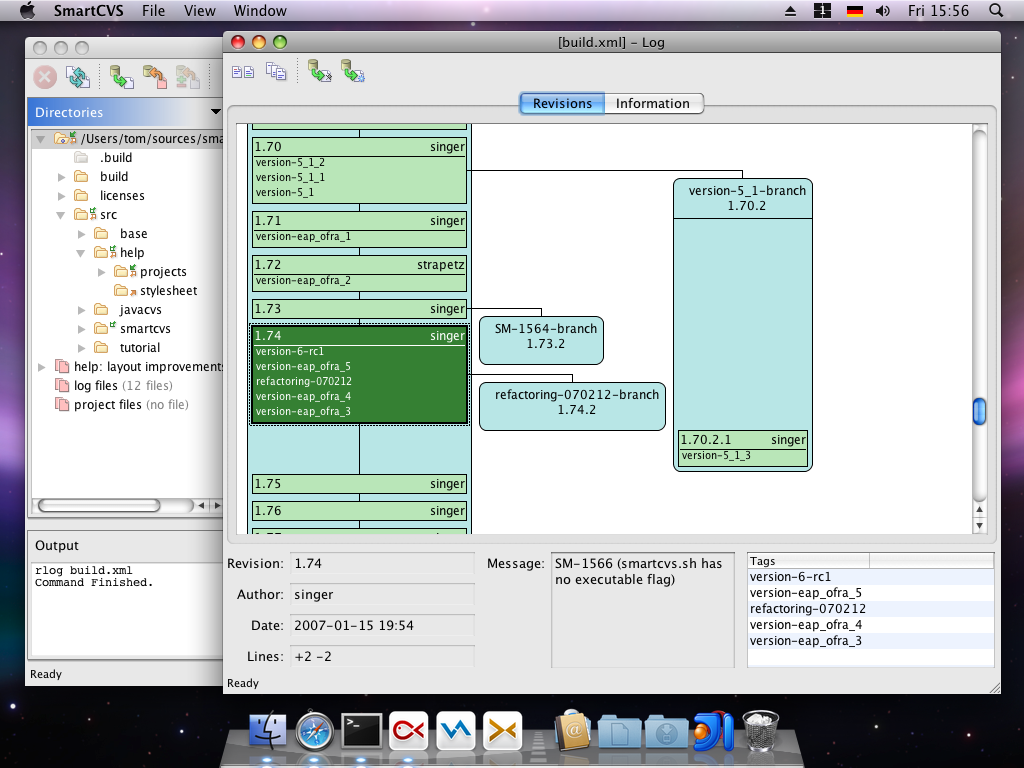 The graphical log shows the file history easyly to understand. Click on the revisions to see their details.
What users say about SmartCVS
It has helped productivity and I have increased my understanding of CVS generally from using it. Thanks for a great product.
Last year I had to make the transition to CVS (from a more sophisticated code mgt system) and was absolutely miserable until I found SmartCVS.
I have recently kissed my copy of WinCVS goodbye in favor of the fantastic, Java-powered product called "SmartCVS".